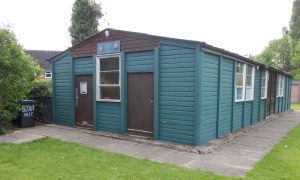 Barford Scout Hut was opened on St George's Day 1990 by the hon. Jeryl Smith-Ryland and has been the home of the uniformed youth groups for the last 29 years. It was purchased for £150 from AP Leamington where it had been in use for many years as the Football Supporters Canteen.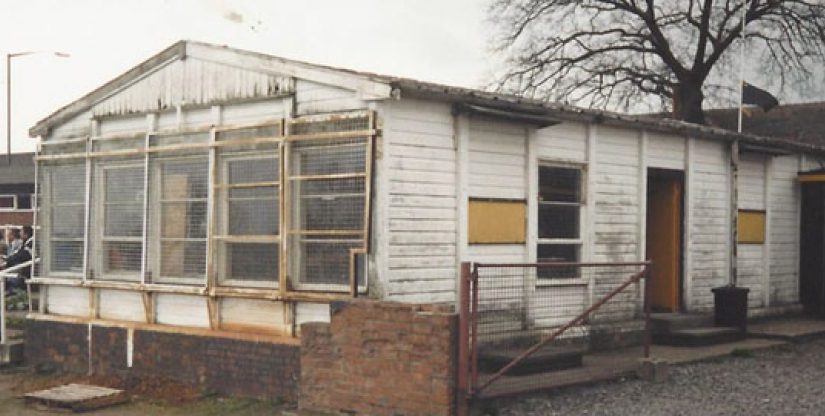 It was dismantled by many volunteers over a weekend and transported to the present site in Barford by Oldham's Transport. Oldham's owned the land where the by-pass and Bremridge are.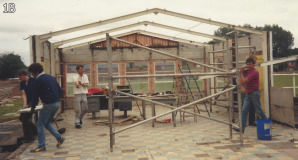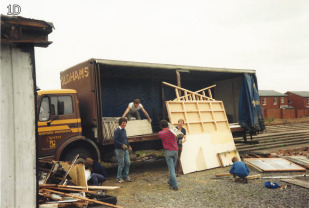 The site was 2 unused allotments of Wasperton Lane owned by St Peter's Church who gave a lease on the understanding that we removed the building if it was no longer needed.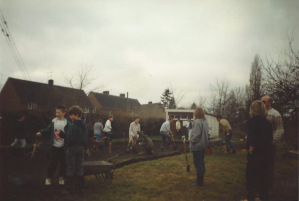 Planning permission was obtained and work on the site foundations began on New Year's Day 1989. The Scout Leaders at the time were ably directed by the Guide Leader and the concrete floor slab and building framework were constructed over the Spring and Summer. During the following Autumn, Winter and Spring the interior fitting of kitchen, toilets, plumbing, electrical installation – etc was completed by the men with Painting and decoration, tea and biscuits and encouragement being ably provided by the Ladies.
This was before Political Correctness had been invented.
The connections to the Main Electrical supply, water and sewage were the only jobs that were not done by the intrepid band of volunteers.